Mac infrastructure hosting experts
We are a specialised Mac infrastructure hosting provider

Build and test your macOS and iOS apps in a managed datacenter

Safe and reliable. Trusted by banks, enterprises and indie developers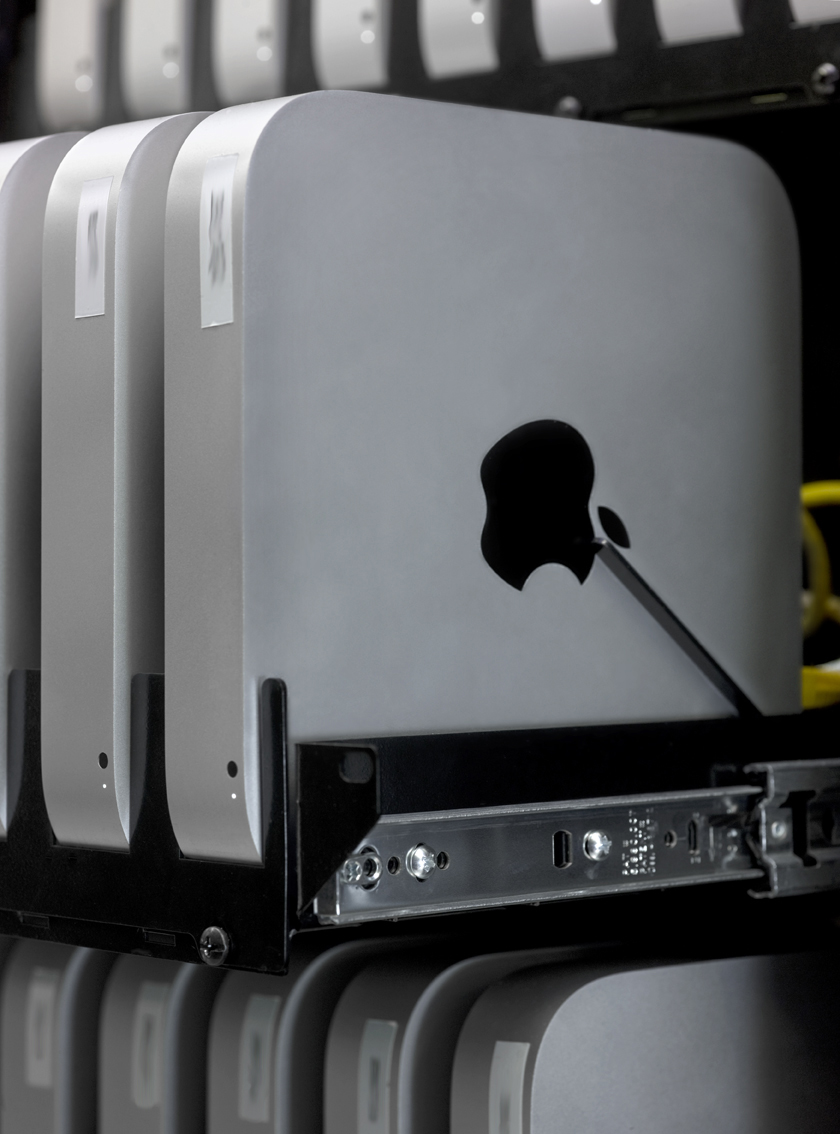 Scalability and flexibility
We're ready to host just 1 to hundreds of servers. Scale your Mac CI/CD infrastructure if you need more capacity
Quick and personal support
Dedicated support staff that answers all your questions within no-time
Unlimited traffic
You can use our internet connections without any limitations based on Fair Use. Don't worry about high bandwidth costs!
Trusted by these global companies
Our data centers and infrastructure
Built to offer the highest uptime
>99.99%
Core network uptime in 2020

Fully redundant network and power design
Own network
We operate our own BGP network to ensure low latency and fast connections worldwide
100% EU
Your data is stored safely in our EU datacenters. Our company is 100% European owned. Don't worry about the CLOUD & Patriot Act or GDPR compliance
Two data centers located in The Netherlands built according to Tier 3 specs
Certified and audited
ISO 27001
Information Security
ISO 9001
Quality Management
Screened engineers
Common Questions.
Can I try your service first?
With our no-commitment plans you can test a server first without signing up for a long term contract.
If you have a specific use case we're happy to provide you with one of our test machines, just reach out and let us know your requirements: sales@greenmini.nl
How long does it take to deploy a server?
We hold a stock of the most common configurations and are able to deploy them usually within a few hours to a day after you order.
For custom orders the delivery time is depending on the stock at Apple. Reach out to us if you want to know the lead time for your specific situation.
Do I share the server with someone else?
No, all our services are fully dedicated with no virtualisation involved. This means no noisy-neighbours: you can use the full bare metal power of the macOS server.
Which payment methods are accepted?
You can pay using Credit Card, iDeal, SEPA bank transfer, SEPA Direct Debit and several other country-specific payment methods.
If you need a custom PO or have other specific billing questions, contact us at billing@greenmini.nl
Do you offer volume discounts?
If you are planning to host more than 10 servers with us, we're happy to talk about a custom offer specific to your needs.
What is the Fair Use Policy for internet traffic?
With our unlimited traffic plans you're able to use the available bandwidth to your server uncapped (100 Mbps, 1 Gbps or 10 Gbps). We do not charge excess fees for bandwidth peak usage, so you can use our services worry-free.

We can only offer this if no one is abusing this policy and causing excessive traffic that could potentially overload the network. That is why we have a Fair Use Policy: if you use considerably more traffic than the average customer - we reach out and discuss the cause of this and further options.